Vision Board Sessions



step out of the mundane details of life & step into sacred space
imagine. dream. fantasize. hope. believe.
practice feeling really really good about your life & all the possibilities before you
IMAGINE * VISION * DREAM
Vision Board Sessions have a Variety of Themes
you may call or email to find out what type of vision board session
is offered for the date you plan to attend
*Vision Board*
use the cardboard canvas and supplies provided to create a vision board that expresses some
of your greatest longings and visions for your life
*Vision Box*
decorate the box during the session.... easily add images & items in the future by dropping them inside the Vision Box
*The Virtual Vision Board*
if you are technologically minded, you may enjoy creating your vision board on your laptop
this session is designed for those who want to take their vision boards with them in their laptop bag!
*Vision Journals*
visions change all the time as we further and further refine the details of what we want.
we are constantly evolving and expanding and so are our visions.
create a vision journal to use over time

*Vision Magnets*
use the frame magnets to create small vision boards to put on your fridge, or anywhere a magnet will hang
its easy to change out the frame ... so you can make more than one!

*Vision Focus*
themes of focus will be explored... look closely at your ideas, hopes, and dreams for specific areas of your life
*Vision Painting*
what if your visions were created with your own imagination and a paint brush
sometimes new visions emerge when we use new materials and step away from the images given to us by
the larger media of magazines and other common collage materials

****************************************************************
Suggestions... some things to bring with you...
An Open Mind
pictures, images, trinkets that are special to you
All needed supplies will be provided, but you may want to add your own unique pieces to your Creation.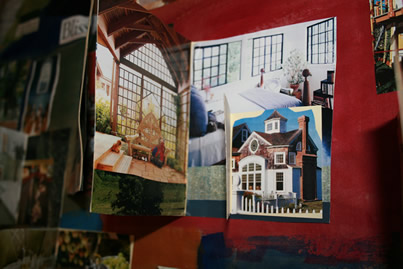 Above Sessions are offered at $30 per session.
This is a group session with interaction, guidance, and specific supplies.
Check the Activity Calendar to see when the next Vision Session is scheduled.
Retreats on the Road & Private Retreats are also available by appointment - for individuals or groups.
Please reserve your space in Advance:

email thedivinelifeplayhouse@kastlekey.com
or call The Divine Playhouse 615.258.4101
**********************************************

A Simplified Vision Board *Self Guided Station *
is also scheduled throughout the year.

This is a do-it-yourself time to work on your vision board.
Check the Activity Calendar for dates.
The Self Guided Vision Board Session is offered at the Suggested Exchange of $5-$10 per session

Exchange Agreement Coupons are accepted for this Activity
please email for more details & to discuss possible exchange ideas
******************************************

Please reserve your space in Advance:

email thedivinelifeplayhouse@kastlekey.com
or call The Divine Playhouse 615.258.4101